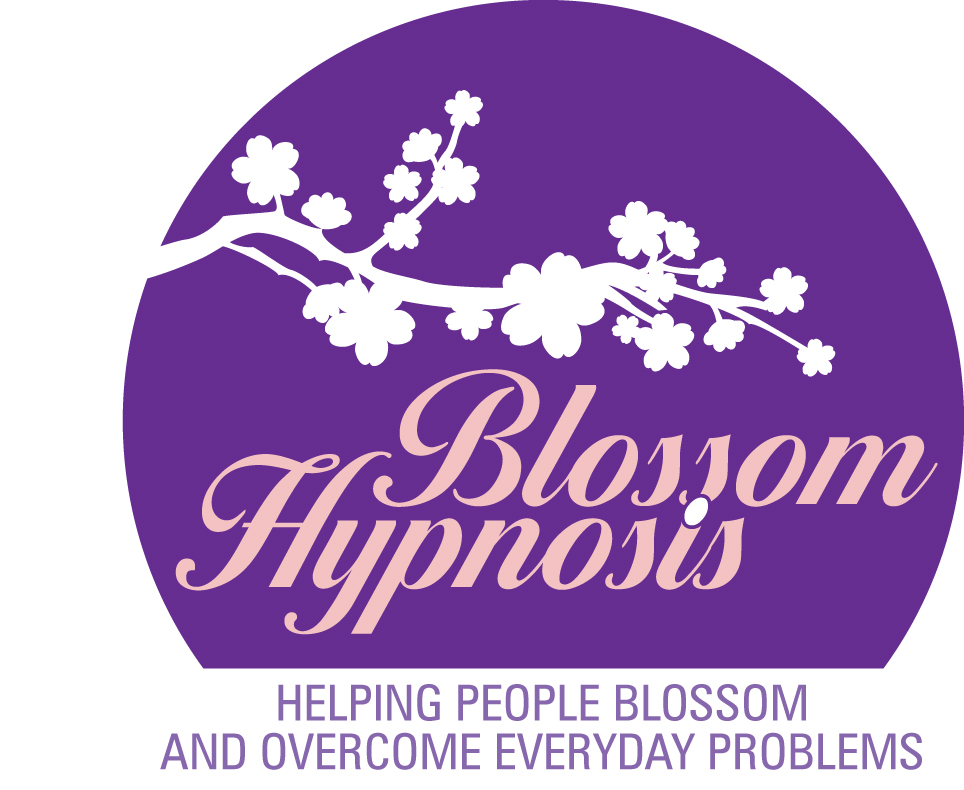 Rekha has worked in the field of mental health for twenty plus years and used Cognitive Behavioral Therapy to treat a variety of mental illnesses. She now has training in hypnosis and believes that hypnosis can be an effective modality of treatment for people suffering from anxiety, depression, obesity, smoking, and fears. The sub-conscious mind becomes highly receptive and open to suggestions offered during the hypnotic trance.
Why Hypnotherapy?
Research has shown that hypnosis has been effective in helping people make long term changes that they desire.
Hypnosis is an altered state of consciousness in which the person has heightened responsiveness to suggestions. It may be induced by a variety of methods and has been implemented in medical and psychiatric treatment. Hypnosis facilitates lasting changes that the person desires to make in few sessions, thereby making it a time and cost effective modality of intervention.
Mind is a powerful tool and through hypnosis, you will be able to make those desirable changes in life. Call Blossom Hypnosis for a free, no obligation consultation appointment and tap in to your power of mind or read our Hypnosis FAQ.
Hypnosis Applications
Hypnotherapy has been found to be highly effective in helping people with the following:
Quitting smoking
Losing weight
Improving self-confidence and self-esteem
Overcoming phobias and anxiety
Procrastination
Stress Management
Public speaking
PTSD and Trauma Resolution
Relationship Issues
Pain Management
Rekha believes in the power of mind and how suggestions can alter behavior of human beings. We all deal with every day stress and problems and if we don't address them adequately, we run the risk of compounding them. Hypnosis can help the individual and facilitate growth through the power of suggestion to get desired results. One can effectively deal with everyday problems and build up self confidence with the help of hypnosis. Hypnosis can facilitate lifestyle improvement in the person's life. Many celebrities like Tiger Woods and Ellen DeGeneres have also used hypnosis for their personal growth.
Conquer the Mind with Rekha Shrivastava
Since most of the illnesses and disorders originate from the mind, it is essential to mold it with changes desirable for getting rid of problems like nail biting, bed wetting, and even addiction. Hypnosis and Cognitive Behavioral Therapy have proven their mettle in treating longstanding ADHD, PTSD, children's emotional problems, and even phobias and fears. Rekha's hypnosis services in Rochester, NY, can help you and your family in treating anxiety and depression and other illnesses through stress management, pain management, smoking cessation programs, weight loss programs, and a myriad of other services to help you overcome your shortfalls.
Blossom Hypnosis Specializes In:
Quitting Smoking Programs
Weight loss and Eating Disorders.
Overcoming Phobias and Fears.
Managing Trauma.
Stress Management
Pain Management
Improving self esteem and confidence
Pediatric Hypnosis
Why Choose Blossom Hypnosis?
Certified Consulting Hypnotist
Vice President of the Finger Lake chapter of the National Guild of Hypnotists
Certified in Advanced Regression technique by National Guild of Hypnotists.
Certified Alcohol and Substance Abuse Counselor
Certified Rehabilitation Counselor
Over 20 years of Counseling experience
Trustworthy and Confidential Services
Customized Hypnosis and Weight Loss Services – Learn about Virtual Gastric Band Hypnosis for Weight Loss
Rekha has a passion to help others using her skills and expertise. Rekha would love to facilitate and blossom your growth, rebuild confidence and improve self esteem. Rekha is bilingual and can offer sessions both in Hindi and English. Skype and FaceTime sessions are also available for people not residing in Rochester, NY.
Rekha's office is located on 20 Office Parkway, Suite 201, Pittsford, NY 14534. For more information, please Contact Blossom Hypnosis or call us at 585-281-2988.
All hypnosis sessions are strictly confidential.
Testimonials
S.H.
" Since starting to see Rekha, I have lost 25 pounds. The VGB hypnosis has made me aware and accountable for my eating habits. I feel that I am truly on the path for success to regain my health. Thank you, Rekha."
1/11/18
LS,
"Blossom Hypnosis has helped me decrease my eye lash pulling and anxiety associated with it. I now have strategies to help myself become aware of triggers for eyelash pulling and how to replace the behavior with something healthy. The audios of Hypnosis that I listen to are relaxing and has helped reduce everyday anxiety, increase awareness and have strategies to keep anxiety low."
1/10/18
R.H.
"I have been very pleased with the results of my hypnosis therapy for overeating and teeth grinding. I feel much better about my progress and would recommend to my friends."
12/22/17
N.S.
"Rekha has been very helpful in using hypnosis to assist me with weight loss. The Virtual Gastric Banding and the visualization exercises were extremely helpful and effective. She is very warm, caring and considerate. I appreciate her genuine approach."
12/19/17
J.F
"I was reluctant to try hypnosis. I have been doing hypnosis sessions now by Rekha for ten weeks. Some of my issues centered around anxiety, and negative thoughts. After a few sessions my anxiety has completely disappeared, and I no longer think negative thoughts of myself. I have started to try losing weight through hypnosis since my anxiety treatment was so successful."
12/12/17
PJ
Rekha helped me stop smoking with hypnosis. Sessions were very constructive and relaxing. Audio help is good to have between sessions.
11/30/17
MM
I had four sessions of Virtual Band weight loss plus exercise motivation. I lost six pounds and 2 percent fat loss. I have now been eating only healthy meals, cooking more and I am excited to keep losing the weight and feeling better and healthier! Thank you.
11/10/17
K.P
I started hypnosis therapy to help me with my depression and anxiety and I can honestly say that without any medications I have learned through hypnosis how to deal and cope with my issues. I am in a better place now. I feel stronger and able to handle life's challenges. I am more confident as well. I recommend Rekha and her hypnosis therapy and would return in the future to help with any new issues.
11/6/17
J.F
"Rekha is a very nice and caring person, and she was very helpful to me in better managing the arthritis pain in my back. I highly recommend her."
11/1/17
P.A.
"I went to Blossom Hypnosis for help with smoking cessation. It was a great help and has helped me immensely to quit smoking. It has been two and a half weeks since I have smoked. I was given audios to listen to and the biggest help was the ones about my life in the future if I continued to keep smoking. It was a great help to stop smoking."
10/27/27
DA
" The weight loss hypnosis helped me out a lot. I see a huge difference in how I think about food. I used to live to eat and now I eat to live. Loving my new body and mind."
10/26/17
KC
" Coming to Blossom Hypnosis has been great. The patience and time Rekha spends with you is awesome. I have controlled my appetite tremendously. Not eating candy at all. I am down in my inches and pounds within 30 days. Would recommend to anybody.
10/17/17
DK
"Rekha helped me get control of my eating behavior. I am able to stop snacking and have lost weight."
10-9-2017
J.L
Rekha is wonderful! I was having some difficulties with anxiety, self-esteem, and codependency. As an adult child of an alcoholic, I did not realize how much my childhood had affected my behaviour as an adult. I worked with Rekha for about 8 weeks and saw incredible results. I am much more confident, I am able to set boundaries, and I am more comfortable standing up for myself. She is very open minded and makes you feel very comfortable discussing your problem areas or what you want to work on. The articles and readings she provides are especially helpful and serve as great reinforcement between sessions. It is obvious that Rekha is very committed to helping her clients and is very happy to see good results. I would recommend Rekha to anyone who is experiencing social anxiety or low self esteem. "This customer rated you highly for work quality, responsiveness, and professionalism."
10-7-2017
M.M
Rehka is a pleasure to work with. She listened to my concerns and tailored a plan specifically for my needs. I had 6 sessions focused on social anxiety and public speaking. I am proud to say that her therapy gave me the confidence and self-esteem to present in front of large crowds and small groups at work without anxiety. She also gives you the tapes to listen to at home and materials to read each week which helped, as well. I highly recommend her! "This customer rated you highly for responsiveness, professionalism, and work quality."
10-4-2017
JW
I began working with Blossom Hypnosis the first week of July for weight loss. I responded to the very first session and began to lose weight immediately. My cravings for sweets have been non existent since I started my sessions and I am 4 pounds away from my goal after only 3 months. The weight loss sessions were so helpful, not only for the actual cravings, but also because they lifted the feelings of guilt that I have held on to from gaining weight. I also used Blossom Hypnosis for snake phobia, which was extremely helpful. Rekha has checked in on me on many occasions to make sure that everything is going well and her audio's are extremely helpful. I would highly recommend Blossom Hypnosis. "This customer rated you highly for professionalism, responsiveness, work quality, punctuality, and value."
9-11-2017
J.K.
I effortlessly lost 6 lbs in six weeks and am continuing to lose weight. Rekha's program is working stunningly well for me. "This customer rated you highly for work quality, and responsiveness."
8-24-2017
BJK
Since I was skeptical about hypnosis, I did not know what to expect. Fortunately, I contacted Blossom Hypnosis and I am extremely satisfied with the professional and knowledgeable way I received treatment. The added value of Rekki was her follow up and the depth in which she treated my challenges. Her encouragement for me to be consistent and committed to loving myself, was the added value I received. This customer rated you highly for professionalism, work quality, responsiveness, value, and punctuality.
Aug 10 2017
CB
Blossom Hypnosis provided a comfortable and safe healing environment. Each session helped get me closer to being more confident and overcoming challenges that I was facing. Rekha is a dedicated and caring professional and this truly shows in her work.
7/28/17
CB
Blossom Hypnosis provided a comfortable and safe environment. Each session helped get me closer to being more confident and overcoming challenges that I was facing. Rekha is a dedicated and caring professional and this truly shows in her work.
7/28/17
EM
I have been seeing Rekha for six session now for weight loss. She started with sessions for Virtual Gastric Band to help with portion control and eating smaller meals. She also gave me eight golden rules to succeed in weight loss. One of the rules was to stop eating when my body feels full which has been a great benefit to me. I have also been exercising every single day and loving it. I have lost almost ten pounds in just five weeks. Following Rekha 8 rules have helped me to lose weight.
7/26/17
KW
Rekha has been very helpful in helping me with understanding how my emotions and thoughts can cause me not to see clearly well trying to accomplish things that I want to attain in my life. She had helped me with weight loss and build up my self esteem. As I finish up my sessions with her, I will continue to listen to the recordings she had given me which will continue to help me achieve increased self confidence and my weight loss program.
7/11/17
VP
Rekha Srivastava is a dedicated professional who helped me with a serious performance anxiety issue. After working with her, she has been able to help me overcome my stage fright. It has been a growing and beautiful journey. Thank you Rekha. VP
June-22-2017
EM
Rekha hypnotized me to stop picking at my skin. My skin is not completely healed yet but it is looking great in just a matter of a few weeks. And the obsessive compulsion to pick is barely there anymore and keeps getting weaker by the day. Rekha didn't just work with solely on skin picking but on all my OCD behaviors and all my anxiety in general because her philosophy is to treat the person as a whole because you can not just treat one symptom and not the entire condition. Like I already stated my picking has not completely stopped yet but is much better and easier to deal with. My skin is slowly healing and looking better. I have had OCD my entire life since chilhood and probably always will but in just a matter of a few weeks I have noticed an EXTREME improvement in my overall anxiety and stress levels since working with Rekha. I know that I never would have been able to do it alone without Rekha' s help. I absolutely LOVE going and seeing her every week. I always feel so EXTREMELY RELAXED after one of our sessions. We have just started new sessions on my next issue which is weight loss. I can not wait until my skin is completely clear and I start to see weight loss results. Just in time for bikini session.
June-19-2017
VP
Rekha has been very instrumental in helping me overcome anxiety. I had a fear of performing in public and Rekha made that issue go away.She helped me with Attention issues and now I am more confident. Rekha is a true professional in her approach and has kind manner.In my self discovery on this journey, I have found a true support in Rekha.
6-14-2017
GR
I began working with Rekha for pain management. I found some of the techniques to work for me. We then got into stress management and I learned many helpful, beneficial exercises and techniques. I find Hypnosis to be a very useful tool, with no side effects.
6-14-2017
P.E.L.
Hypnosis has helped me learn to relax and focus on myself and my needs. I have begun to lose weight and feel lighter. Everything feels much easier to me.
6/1/17
DNC
Hypnosis has opened the door to a smoke free life for me! Thanks to Rekha, her patience, support and knowledge has helped me to reach this wonderful goal. When you are ready to commit to a positive change in your life, give Hypnosis a try.
May 25, 2017
C.S.
Rekha is excellent. She has a lot of knowledge in her field. She truly shows care and compassion for her clients. She has currently helped me lose 30 pounds with Virtual Gastric Band Hypnosis.
Start date 2/20/17
D.L.
Professional, personable, knowledgeable, empathetic, and concerned about reaching her clients at the deepest levels of their capabilities.
VB
I was struggling with a situation in my life. I was feeling sadness and hopelessness . With Rekha's wisdom , talk and Hypnosis therapy, in a few sessions I was feeling much better. It gave me a feeling of inner peace and hope that I can get thru this and make life better. Thank you Rekha!
AKD
Rekha's sessions were filled with a desire to improve my way of thinking, about life and it's stressors. She is kind, understanding and full of patience. Her sessions were informative and I walk away with a better understanding of myself and others. I appreciate the work that she has done with me and think she is a wonderful human being.
PE
I had doubts that Hypnosis would help my insomnia. I had seen doctors about it all my life. But it was the answer to my prayers. Only six sessions and it was resolved. Rekha was wonderful, understanding and compassionate. I felt I could tell her my problems and my fears and it was almost miraculous.I wish I had found her sooner. I would not hesitate to recommend her to anyone with a problem. She is so easy to talk to, I feel like I made a friend.
3-9-2017
BP
I began hypnosis therapy at Blossom Hypnosis with the hope of easing my neck pain. I had never tried hypnosis, but had gone through several other therapies with no positive outcomes. I was a bit skeptical at first and did not know what to expect, but with Rekhas encouragement I continued to do the readings and self hypnosis exercises. I learned to relax and allowed the hypnosis do its work. Hypnosis therapy did indeed help my pain to become manageable. Now, with the knowledge Rekha has given me, the pain is hardly noticeable! I would recommend Blossom Hypnosis for anyone dealing with chronic pain!
3/3/17
TS
I was dealing with a broken heart... I had found out that my husband was involved with another woman and I wasn't able to sleep well and I was devastated for weeks before I turned to Blossom Hypnosis. After the first session I was able to sleep through the night. After the second session I was able to focus and think straight again. My son also needed a few sessions and she was able to help us both deal with this sad situation. She helped me put my heartbreak aside and built up my self esteem, and she did the same for my son. I got immediate and helpful results from the hypnosis, and straight to the heart advice and counseling before and after the hypnosis session. She truly cares about everyone whose life she touches.
2/16/17
DL
Rekha is very personable. She is experienced and professional. As soon as I met her I knew I would be able to trust her. I am a physician so that was very important to me. Rekha expressed a great deal of compassion and empathy. She has excellent insight. Rekha is thorough and took an excellent and complete comprehensive history. I knew that she was able to understand my situation. Rekha established a schedule and goals for us in an outline form. It was very organized and concise. She came up with an excellent plan and she was very prompt and focused on it adhering to our goals. I really enjoyed the way she practiced the hypnosis therapy. It was obvious that she was extremely capable and also that she enjoyed her work. Rekha has an excellent attitude. I looked forward to each session. I usually would go onto very deep hypnotic states. I always felt that I was in total control. Rekha was like a guide to help facilitate and lead me into the deep states. I made excellent progress with Rekha's guidance. Rekha is well educated. She shared much of her knowledge through explanation and printed handouts. I found the handouts quite reinforcing and educational. Rekha also periodically would email me short hypnosis practice sessions. These were deepening exercises. I also found these insightful and also reinforcing. I was very pleased with my outcome. I still use many of the techniques today because I found that Rekha had explained them so well and I found them highly useful. I was very sensitive to my own criticism in the past. I believe this is the area where I made the greatest growth. Now I am a stronger person and I love and value myself even more. I am content, satisfied, and fulfilled.
Feb 16 2017
JG
Blossom Hypnosis helped me lose weight when various diet programs couldn't. It helped me get started and stay motivated. In a short time I was losing pounds and inches! Highly recommend Blossom Hypnosis for weight loss!
1/25/17
MK
It was a rare experience to learn from Rekha Shrivastava of blossom hypnosis on how to live a disciplined and well balanced life. Rekha is very knowledgeable and an experienced hypnotist. She cares for her patients and devotes undivided attention to her client's needs. She's extremely dedicated and shows true concern for her client's specific needs. I wish her the best for her practice.
BP
I have experienced tinnitus for many years starting with an auto accident in 2002. Rekha has helped me control the sound in my ear through relaxation and visualization. Hypnosis is helping me control and eliminate a sound that has bothered me for such a long time.
BP
I have been experiencing pain in my neck due to arthritis for about a year. There have been several things I tried to reduce this pain, including acupuncture, physical therapy and cranial sector therapy. None of these alternative methods worked! I had to try something else! So I looked up into hypnotherapy. Rekha has helped me tremendously. I have learned to keep my pain at a minimum and have not had to take medication for almost two weeks. Thank you, Rekha for being there for me and teaching me how to be pain free.
M.M. Physician
In the beginning I was skeptical that hypnosis might not work for me, but after a few sessions I started to notice subtle changes in the way I felt and saw things. I'm very happy I made the decision to give it a try.
9/19/16
JJ
At the start of these sessions when I first came here, I was very depressed and unmotivated to do anything. But after coming in I grew stronger and happier every time I came here. I am glad I came here and I hope to be better prepared for the future.
8/24/16
T.S., Dentist
After my first session I was able to sleep at night. After my second session I was eating normally. I realized I was better off on my own than in a bad relationship.
August 18, 2016
DL, Physician
Rekha is compassionate and honest. She is very intelligent and thoughtful. She is well prepared and demonstrates this at each session. She gives thoughts to my concerns and issues after the session and formulates her plan for future sessions. I was able to trust her. She truly cared. Now I am building on my strengths and progress I have made. She is very flexible and has an open mind set. Rekha is a strong person and she can be honest while maintaining a nonjudgmental approach. I would recommend her as a valuable resource.
June 1, 2016
E.B.
What a wonderful experience it has been!! To be able to have freedom from depression and Anxiety has been a game changer and I owe it to hypnosis therapy.
May 31, 2016
A.M.
With help from hypnotism and positive thinking, I have stopped pulling my hair now in only a few weeks. This is something I have had for years so progressing this quickly is a huge relief and a huge joy in my life."
May 11, 2016
A.H.
I have been doing hypnosis sessions with Rekha for about three months. We have worked on Self Esteem, ADHD, and Depression issues. I am very happy with my results and have a noticeable decrease in symptoms. I feel better and have faith there will be long lasting positive long term results.
May 5, 2016
EB.
My experience with hypnosis has brought a new level of success to understanding and dealing with my depression to curb and ultimately defeat it. It has also brought a calming to my sleep cycle I have not had in a very long time.
April 25, 2016
K.D.
The  session was very relaxing. I was able to get into a trance like state very easily.
April 02, 2016
C.D.
The hypnosis session was very relaxing and I felt connected and disconnected like in a trance. It was a comfortable and interesting experience
March 30, 2016
T.S.
I had very nice results and the hypnosis made it easy to lose weight that I had tried so hard in the past to control. I finally have control over myself.
March 20, 2016
A.H.
I have had six hypnosis sessions with Rekha to date and I can feel a noticeable difference. I have identified my old negative thinking patterns and can feel myself changing my thoughts and behaviors for the better. I am in the right direction and with every session I feel better. I would highly recommend.
February 22, 2016
E. N.
Blossom Hypnosis provides a great environment to understand how to control our behaviors and eating habits to reduce weight. I encourage people to understand the process of hypnosis and how to achieve goal of weight loss.
January 09, 2016
A.M.
My experience with Rekha at Blossom Hypnosis has been a great one. I have learned so much for my weight loss, smoking, and my stress level. I came in a lost person and am leaving with great confidence and techniques to face the world.
December 29, 2015
A. B.
After my first session I felt very relaxed and had less tension in my body. She helped me come up with a plan to make conscious change in addition to beginning to coach my subconscious. I am looking forward to seeing change.
December 28, 2015
H.K.
My hypnosis experience has been excellent, and I really enjoyed Rekha's support and guidance during my four sessions.She has helped me to reduce and resist my hair pulling urges in just a few sessions. She is patient, knowledgeable and very accommodating. I felt very relaxed and at ease during my hypnosis. She provided great feedback and additional resources that help me to continue my progress outside of our sessions.
December 22, 2015
S.J.
Today was my first session and I was surprised at how relaxed I was during the session and even now. I learned a lot about the process and feel much more aware of the benefits of hypnosis. Thank You
December 14, 2015
TMP
I felt that I became more in tune to my inner being. I was able to control more of my eating that was unconscious in nature. Rekha was patient and addressed concerns that were discussed in the initial appointment. I have felt a different sense of well being over the three visits.
December 02, 2015
L.J
I know this was my first session, however, I felt the most relaxed I have ever felt in a very long time. My experience was such a pleasure. I definitely will be back for more sessions. Rekha was very informative, pleasant and her voice took me to a place of peace. This is the beginning of my journey and I look forward to the rest of my life.
December 02, 2015
T.K.
I have had three sessions with Rekha so far and I've noticed considerable improvement. I have more self control when it comes to eating. Normally when I want junk food, I look for healthier options instead. I was able to lose 5 lbs. in three weeks. Each session is very relaxing and I always leave feeling very good
November 23, 2015
A.M.
When I first came to see Rekha four weeks ago, I was on the verge of a breakdown with my stress level and had no clue how to manage it. During the process of these four weeks, I have learned how to relax which I have never done. Now I know how to stop myself from stressing as soon as it begins. I have seen and felt significant progress in my stress level and my ability to manage it. I no longer feel that my stress level will control my way of life.
October 27, 2015
A.M.
I felt very relaxed as the session continued. When it first starts, I feel totally conscious and it is interesting how quickly I go into a relaxed state. It's like being awake and asleep but Rekha's voice keeps my subconscious focussed and my conscious mind free. It's a great experience.
October 6, 2015
J.D.
Rekha helped me at a period of great personal stress. She has a wonderful way of guiding you to be centered and calm.
September 10, 2015